Welcome to South Park Coalition's Buzz Blog, where you will find interviews, album reviews, fan posts and more.  Use the catagories to navigate!  Comments are welcome!

If you are a SPC artist or fan of the website, you can submit an interview post on our blog too!  Just share, add pictures and submit!  All content must be about South Park Coalition, it's artists and/or real rap related content with an SPC viewpoint.  All posts are moderated.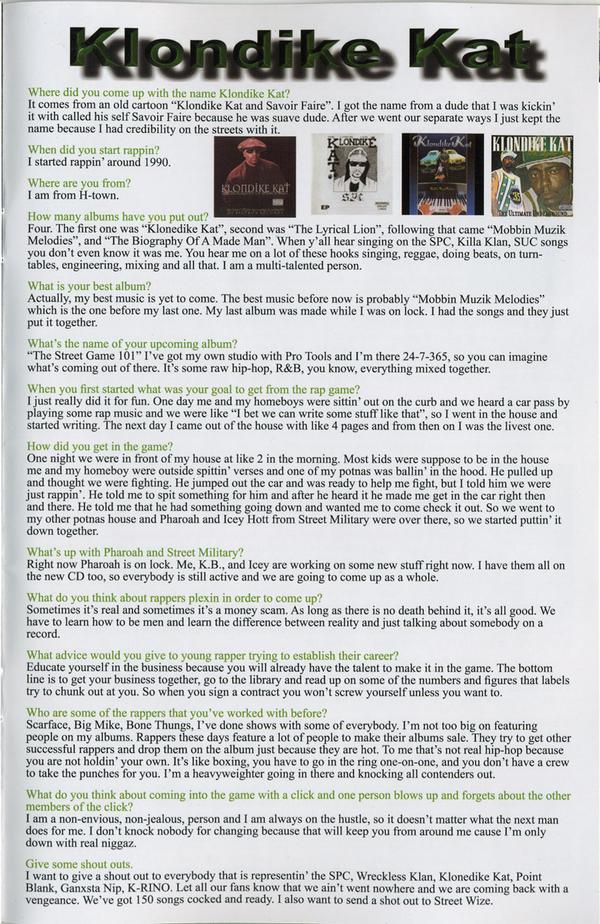 K-Rino
http://www.hhbradio.com/detailintrv.php?intrvid=NDE= 
K-Rino is without a doubt one of the best lyrical emcee's ever. His cleverwor...
Read Full Post »

The indomitable Ganksta NIP updates his résumé with new ­album Psych Swag
Published on August 18, 2009 at 1:48pm
Read Full Post »