http://www.hhbradio.com/detailintrv.php?intrvid=NjE=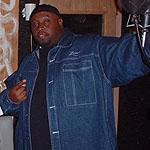 So for those don't know tell us who you are and what you would consider to be your achievements in the music industry so far?
Firstof all I am Murder One out of Houston, TX of the world famousorganization South Park Coalition. So far my personal achievements inthe music industry have been to elevate to another level on each albumwhile still relating or connecting to my devoted fans, and alsobringing exposure to many other artist. My love for music has allowedme to dropped nine albums and I continue to strive for more.
What would you say has been your biggest track so far to date and does it have a music video on You Tube?
My biggest track would be Nympho, and no it is not a video on You Tube, but it is well known around the world.
Who produces your music and what record label are you on?
I've owned my own record label since 2002 "Overlooked Records", and each project is not always the same producer. In order to produce the many different types of albums that I have, the producers much match the diversity. Ranging from platinum producer Ice Mike, Codeen from Arkansas, the infamous K-Rino, Dope-E of Terrorists, the talented Edward from Houston, Eddie Thomas, and myself.
What are your thoughts on digital distribution? Is MP3 really the way forward?
It'scool, but I feel the old school is still the way to go. It's nothinglike getting your CD pressed and going into the store seeing it on theshelf.
Have you had much radio support and mixtape features? If so, what DJ's are supporting you?
My music is so diverse that the only radio play I get is on the Internet.I can understand that being that all people can not handle the type ofmusic I spit out.
What subject matters and concepts do you cover in your songs?
Life. I cover life and whatever I have personally been through in life to pursue my vision.
Tell us about your latest release. 
My latest release was an album released by Late and Tricksta of the UK "Murder One-South Park Representer". This albums represents the best ofMurder One with many collaborations from artist like Dope-E, Lil Troy,KB the Kidnappa, Fellon, DBX, Klondike Kat, K-Rino, A.C. Chill (R.I.P),and Texas Tech and many more.
Outside of music how do relax? What other things are you into doing? 
Outside of music I am a very much a family man. I feel that nothing can bring you joy like family. I also love relaxing on the couch on Sundays watching football or basketball.
What can people expect to hear from you in the near future? Where's the best place to buy your music? 
More music from the heart and impacted by life's obstacles and circumstances. The best to buy my music is on paypal at spcmurder1@aol.com or at www.southparkcoalition.webs.com or any local store.
Are you on all the social networking sites? My Space, Facebook and Twitter? www.myspace.com/spcmurderone
Interview questions by Jonathan Miles
Categories: Murder One, Interview/News, Music/Album